Product Description
Introduce


The Guarda 2125 fireproof and waterproof Chest are designed to protect paper records and other valuable documents from heat and water damage due to exposure to fire and water.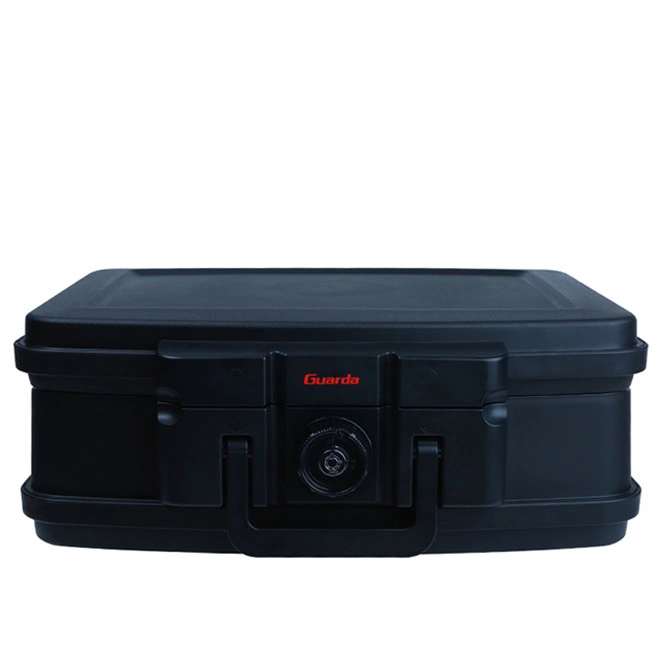 Product Features
*Brand
Guarda
*Style
Portable fireproof and waterproof chest with Turnob lock
*Model
Guarda 2125
*Material Type
Plastics/ABS
*LOCK
Tubular privacy key lock
*Protection
DVD/CD/USB/Document/Passports/Valuables
*Certification
UL-72Class 350Fire Rated 30min at 1550ºF/843ºC
*Exterior Dimensions
440mm (W) x 370mm (D) x 165mm (H)
*Interior Dimensions
345mm (W) x 222mm (D) x 94mm (H)
*Volume
0.25 cu ft/ 7L
*Weight
11.9KG
*Loading
20' container: 842pcs
40' container: 1488pcs
Fire Protection
1. UL Fire Rated 30 minutes at 1550ºF/843ºC, interior temperature remain below 350ºF/177ºC
2. Patented insulation formula technology
3. Digital media protection, protects USB, CDs/DVDs, external HDD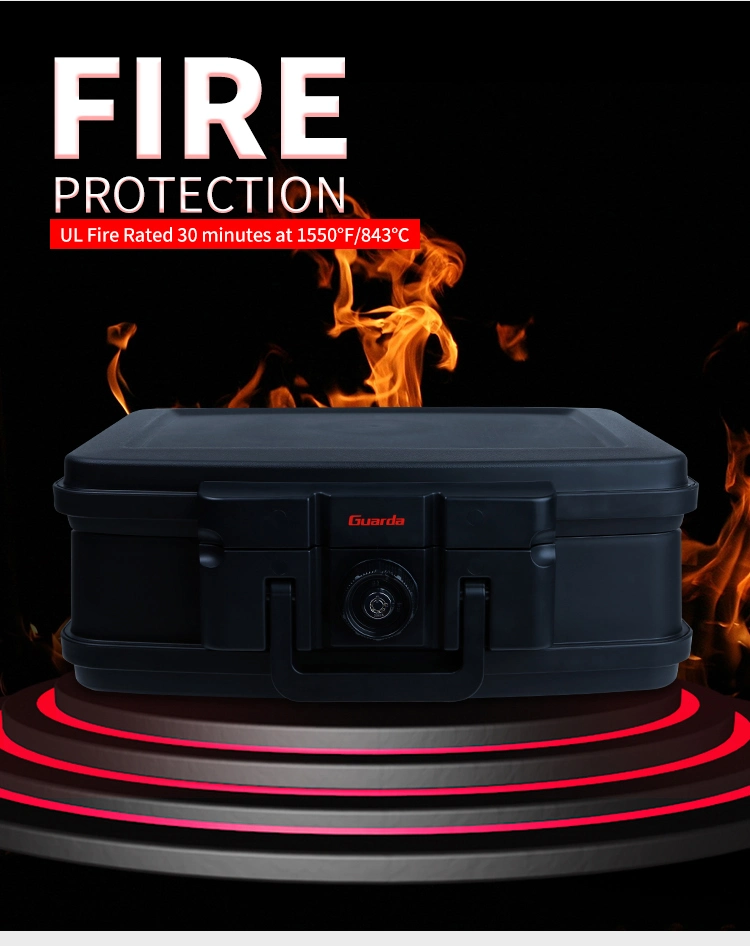 Water Protection
1. Protective seal keeps content dry
2. Waterproof even when fully submerged





Lightweight resin exterior, interior


1. Durable resin casing texture exterior
2. Protective resin interior space



DIMENSIONS


Exterior dimensions: 440mm (W) x 370mm (D) x 165mm (H)
Interior dimensions: 345mm (W) x 222mm (D) x 94mm (H)
Packaging dimensions: 450mm (W) x 390mm (D) x 172mm (H)
N.W.: 11.9kg
G.W.: 12.5kg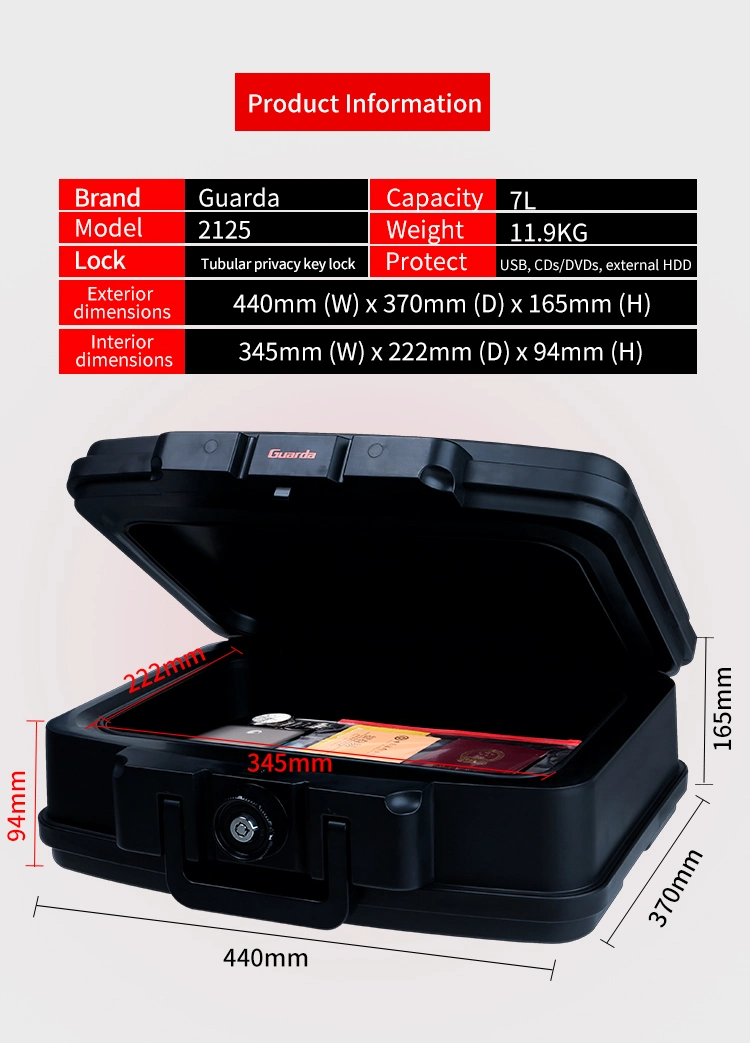 Detailed Images
Security features
1. Tubular privacy key lock
2. Concealed hinges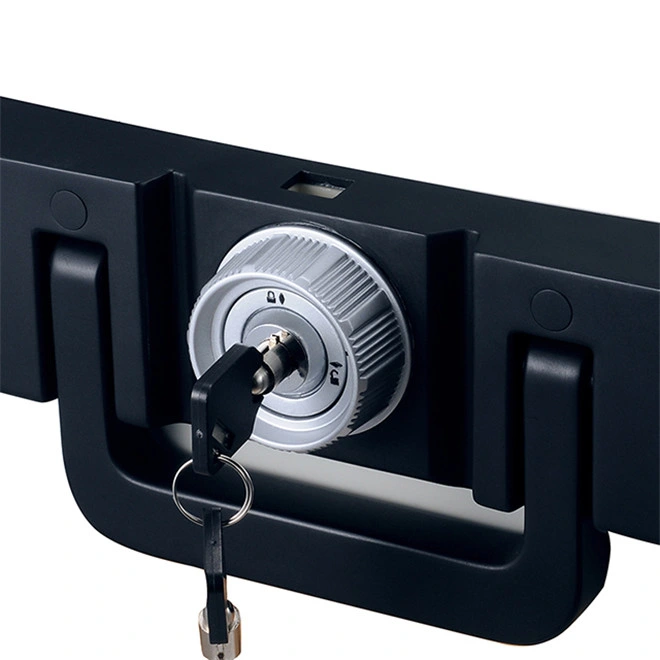 User details


1. Fits A4 and letter size paper flat
2. Convenient carry handle
3. Easy-to-use turn knob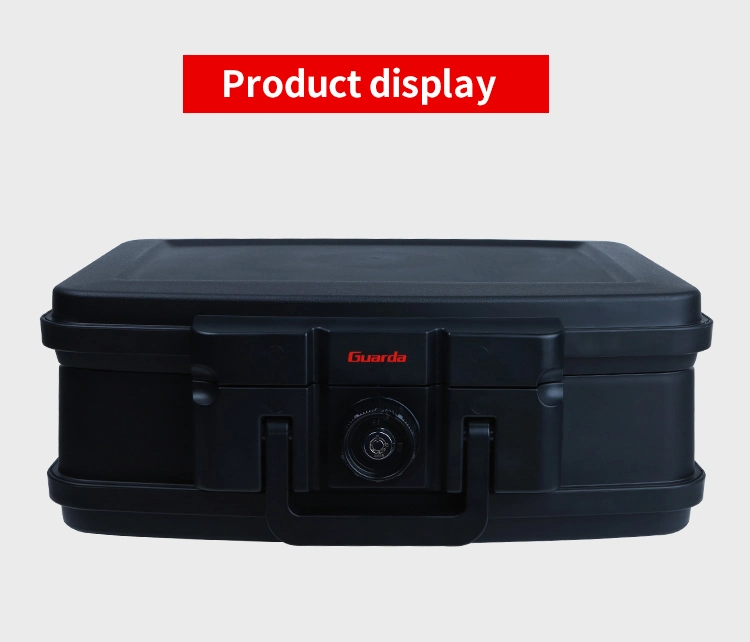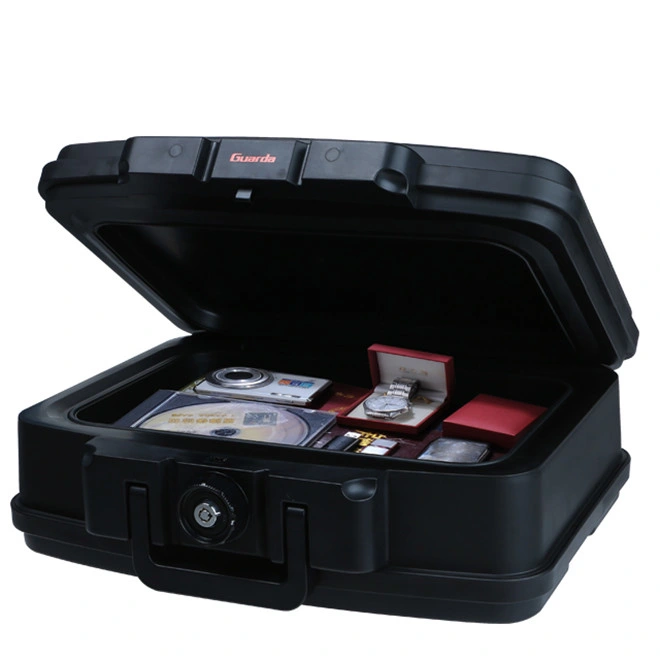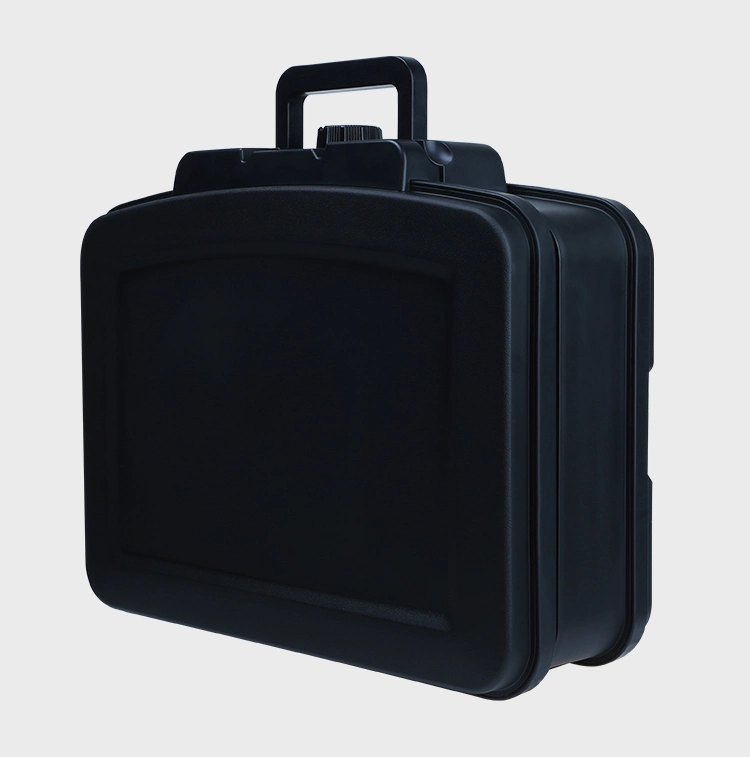 Company Introduction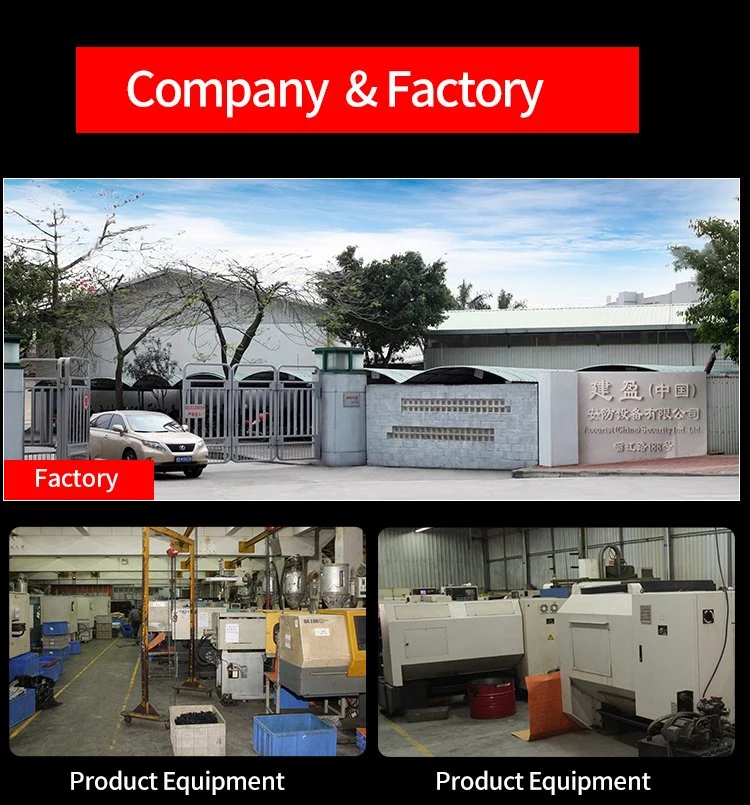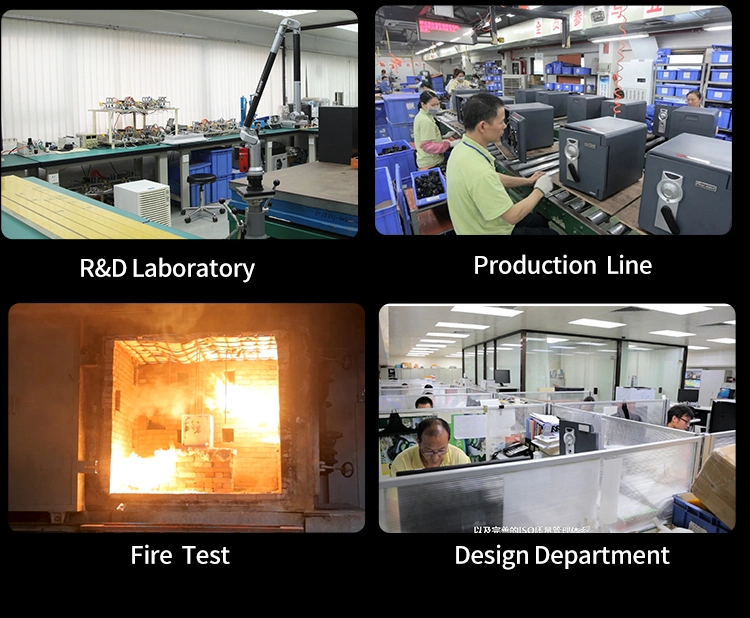 For nearly 40 years, we have thrived on innovation and change.
Accurist was founded by Mr. Leslie Chow in 1980 as an OEM and ODM manufacturer. The company has grown through the years, through keen innovation, putting forward new products in the electrical appliance, office supplies and gardening arena. Facilities were expanded to Panyu,Guangzhou in 1990 and are capable to design, manufacture and test products in house through its full-fledged of production equipment and UL/GB testing facilities. Our manufacturing facilities and quality control are certified to the latest ISO9001:2015 standards. Our facilities have also been C-TPAT certified under the Joint Validation By General Administration of China Customs and U.S. Customs and Border Protection.
We embrace innovation with practical designs
With strong R&D, Accurist holds more than 20 patents in the PRC, as well as overseas, ranging from invention patents to utility and design patents of all kind on our line of fire-proof safe technology. Accurist is a designated High-Tech Enterprise in the PRC. Accurist manufactured to the highest standards and is an UL certified manufacturer. Our designs are aimed at providing consumers with practical and user friendly design that offers the desired protection.
Accurist safes are exported around the world
We work closely and are strategic partners with some of the largest and known brand names in the industry and our fire-proof safes and chests are sold and exported across all continents of the world
We are committed to quality and satisfaction
Our commitment is to guarantee 100% satisfaction and provide the best quality and service to our customers through our extensive overseas experience.
Certifications
Our Service
Why Choose Us
* More than 20 years in designing and manufacturing fire-proof safes
* One-stop-shop for all your designing and manufacturing needs
* Commitment to quality in our product and service
* Professional team in supporting your needs and wishes
* Experience in working with overseas companies including leading names in the industry
Certificate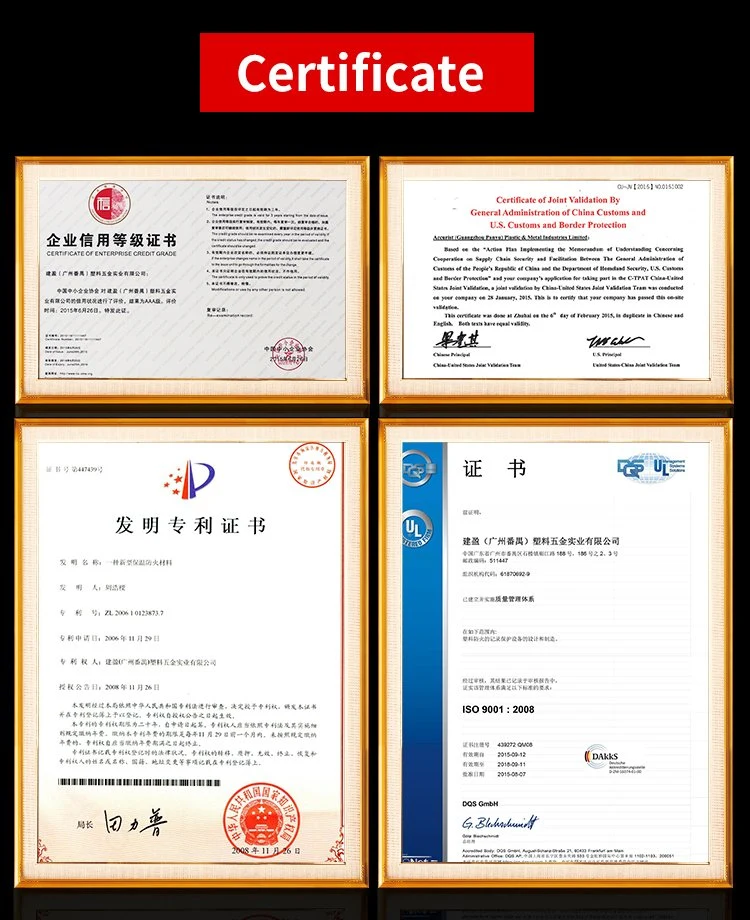 [UL cert]
[ISO cert]
[C-TPAT cert]

FAQ
Q: Are you a trading company or manufacturer?
A: We are a full service manufacturer with design and development capabilities.

Q: Do you provide samples?
A: We can provide a sample with freight and handling charges at your expense.

Q: How do you send your samples?
A: We usually send via international couriers such as DHL, FedEx or UPS. We can also work with you if you have other alternative
arrangements.

Q: Do you have an MOQ?
A: It varies by model, please contact us for details.

Q: How long is your lead time?
A: Our production lead time is typically between 15 to 45 days from receiving payment, depending on chosen items, quantities and
specific requirements. We can have off the shelf goods ready to be shipped in 5 to 10 days if there are available stock and no
change request.

Q: Can we put our logo on your product?
A: We can work either with our Guarda brand or your brand. Please let us know your requirements and see how we can best help.

Q: Is there a warranty offered on your product?
A: A one-year Limited warranty is offered.

Q: What are your payment terms?
A: We can work with L/C or 50% deposit upon ordering and remaining balance prior to shipping of products. We can provide photos of
finished goods and also accept onsite final inspection.

Q: What packaging is used?
A: Our product is individually packed in a retail carton but we can work with you if there are any particular requirements.

Q: What are your delivery terms?
A: Typically we work with FOB but we can also work with EXW, CFR and CIF

If you have any other questions, we would be more than happy to answer them for you. Please contact us below:
Mr. Wong
Mob:+86 18925099718