This is a construction dormitory provided by a leading company in Singapore in infrastructure and civil engineering. They specialize in reclamation and coastal protection projects and have a history of more than 40 years in the construction industry. K-HOME has reached a cooperation with the company and provided 60 container houses this time. This dormitory building can provide accommodation for more than 100 people. We design and produce in strict accordance with Singapore local standards. The prefabricated houses are flexible and changeable and can be adjusted according to actual conditions.
The container dormitory are used in Singapore for their worker, since we got the inquiry and know some basic information,such as wet and rainy weather, we add double-slope roof to make the rain can flow easier, the canopy is available to make the walkway clean and dry,most important, the house are put back to back to accommodate more workers in limited space, we also combined 3 standard units to one big place, one room can live in 7 people to obey the policy 1m distance between workers. Also, the stair height, the handrail height are customized freely for them.
Wall panel System:
we send are 50mm thickness rock wool material with heat and thermal insulation, the double plate are 0.4mm thickness,which is enough strong.
Floor system:
There are 4 pcs 2.5mm thickness floor beams, the floor purlin are equipped square tubes with 80*80 and 40*80 two size, because we know there are many workers are in. so to make the floor stable,we add the small purlin in 6m direction. Above it, we change MGO board to 18mm thickness cement board, it can withstand the longtime harsh environment, such as toilet and shower room. For the floor leather,we use 1.6mm thickness in living room, for the toilet and shower room, we will add waterproof felt and aluminum plate on the floor board to make sure its waterproof.
Roof system:
For this dormitory in Singapore, except the double-slope roof, our house roof also have waterproof and heat insulation, there are total 4 layer in it, the top tile, the glass wool, roof purlin and ceiling, beside the roof beam, there are 4 water gutters and down pipes to collect rain.
For the manufacture and delivery, we spend 15 days manufacture and 10 days delivery to Singapore seaport, before the cargo arrive there, all the installation documents are ready and sent to them, finally, the 2 story dormitory installation work are finished in one month. they give the best feedback, we all looking forward to cooperate in near future.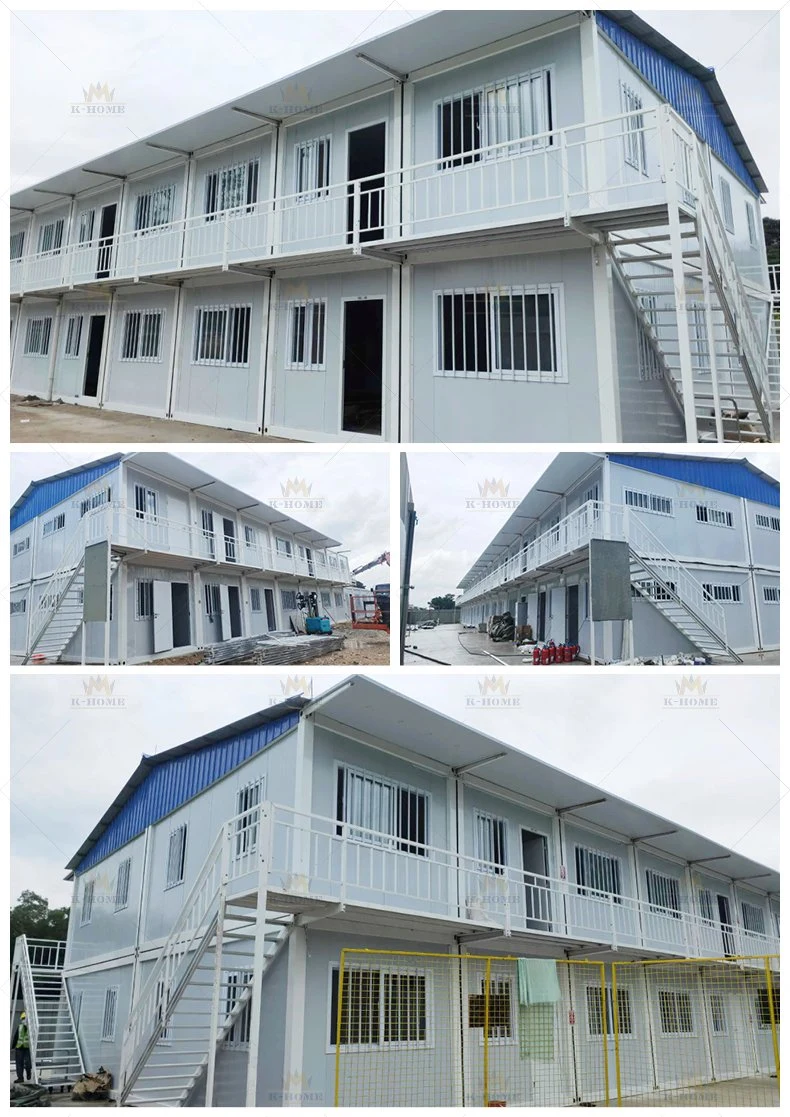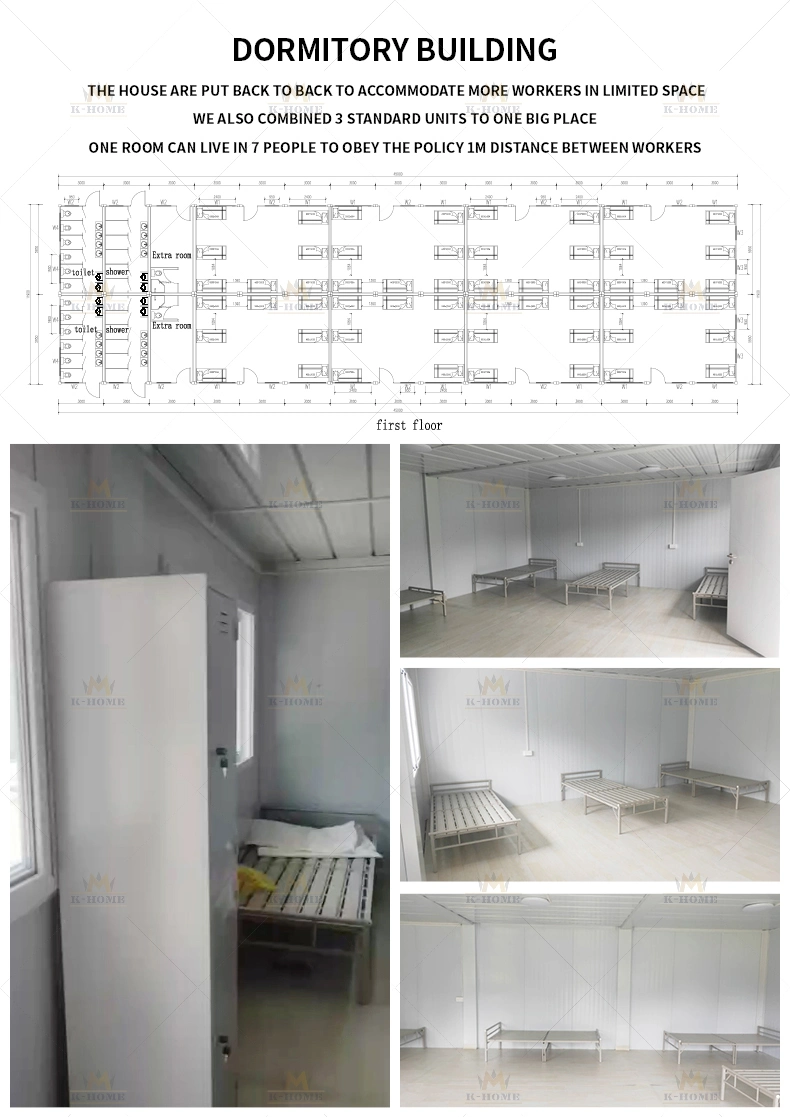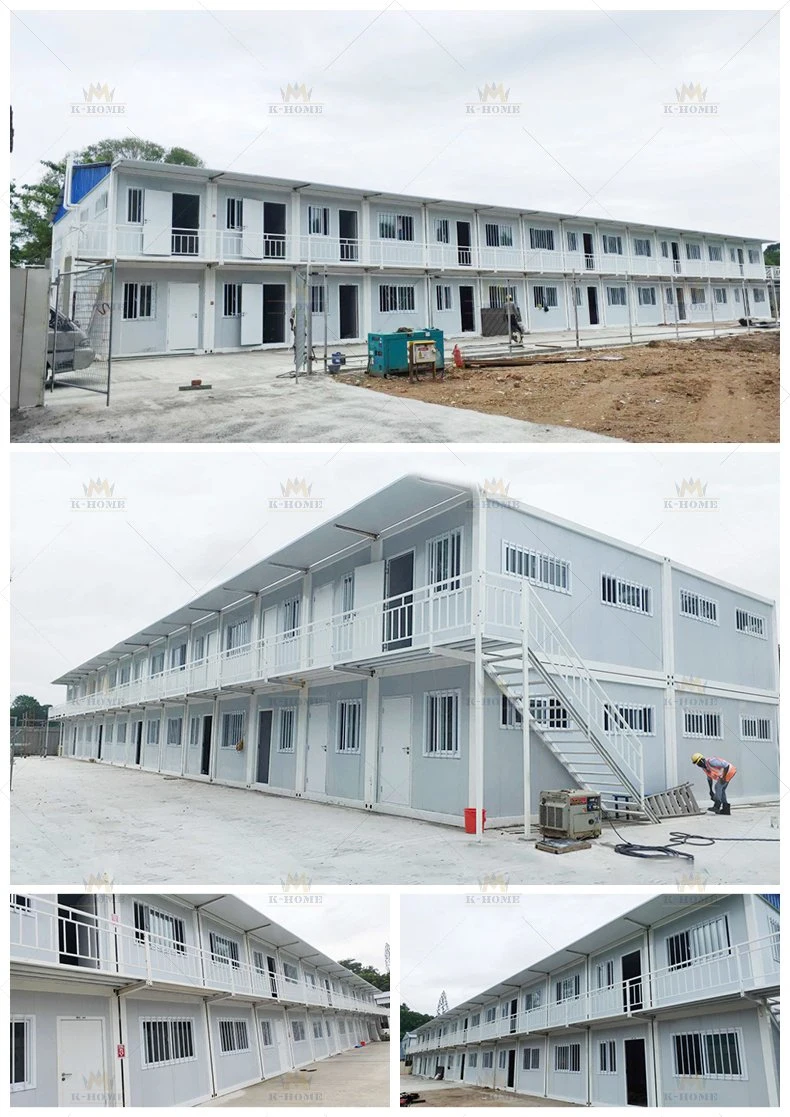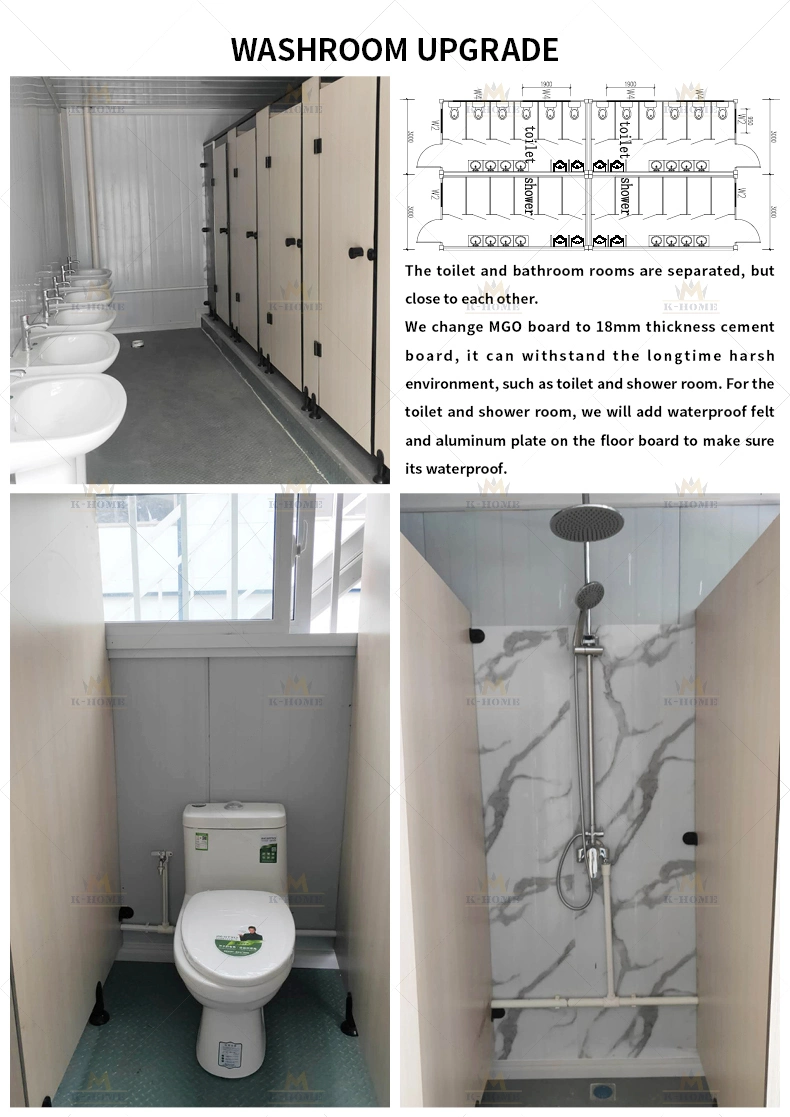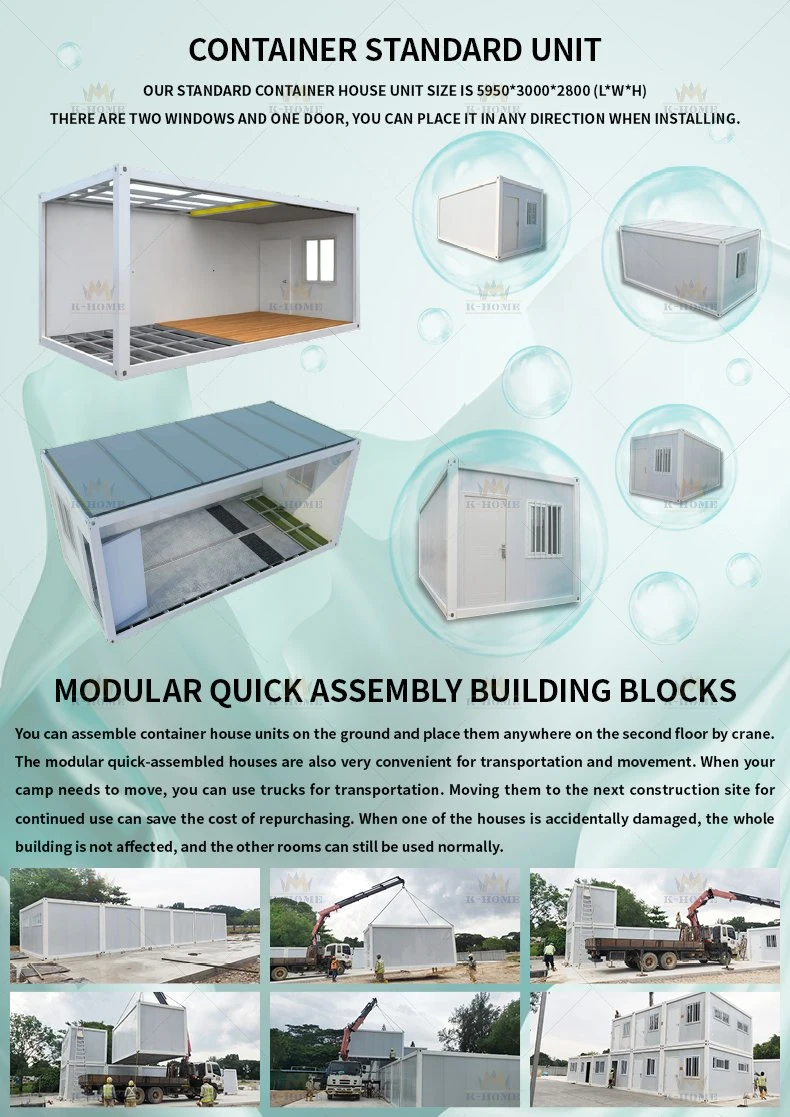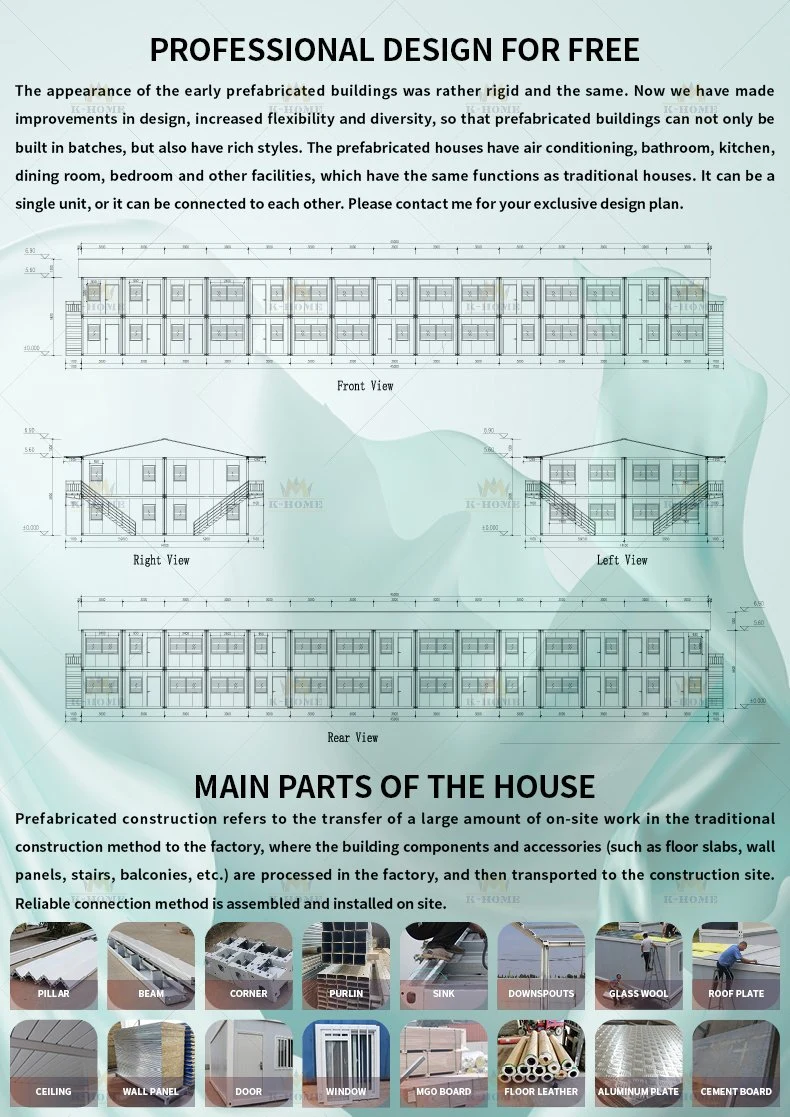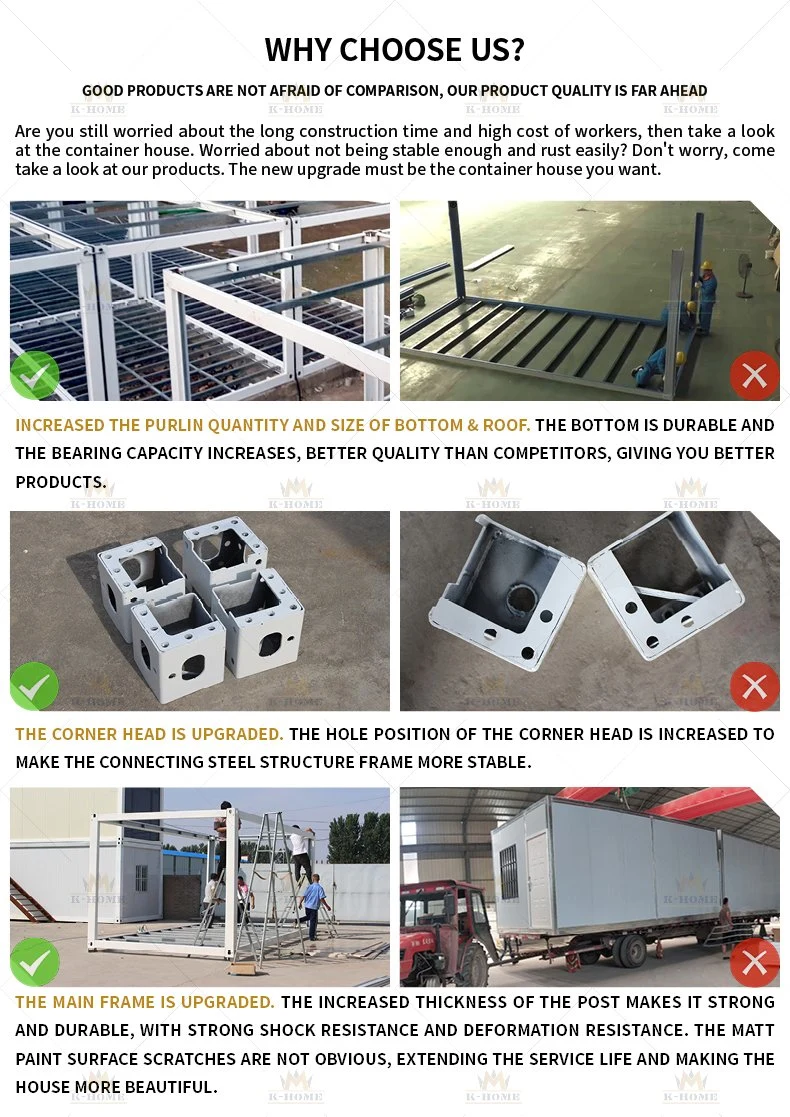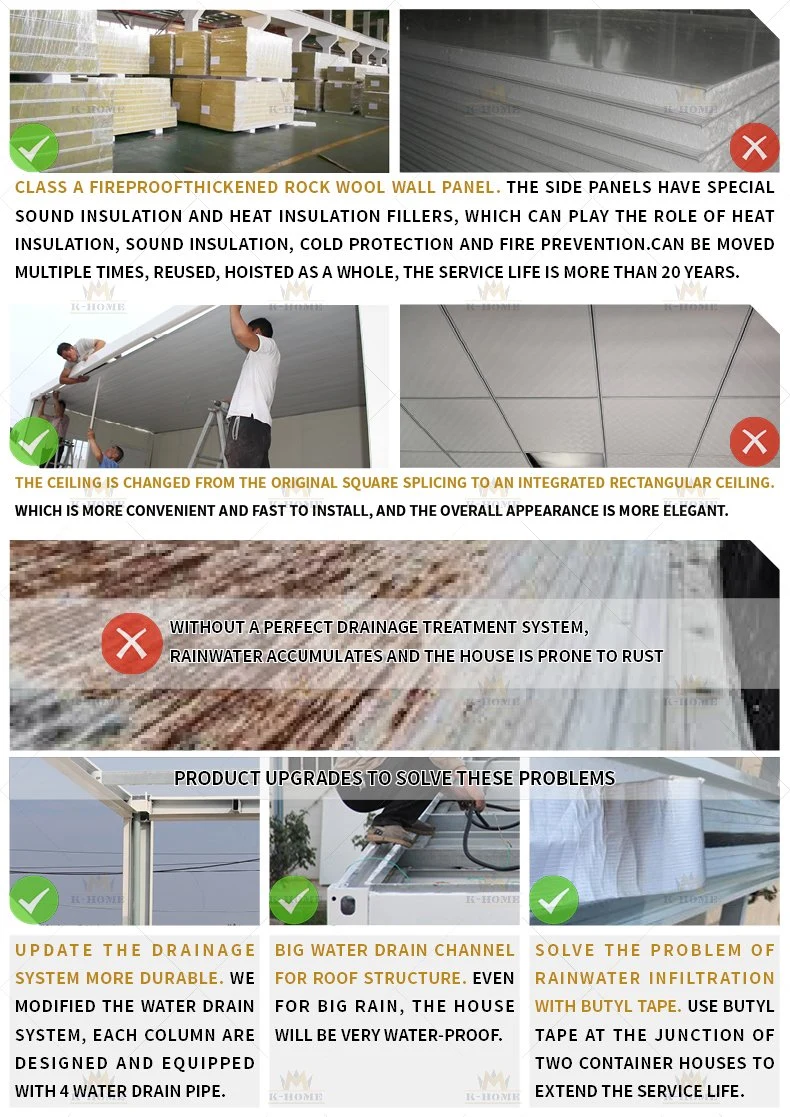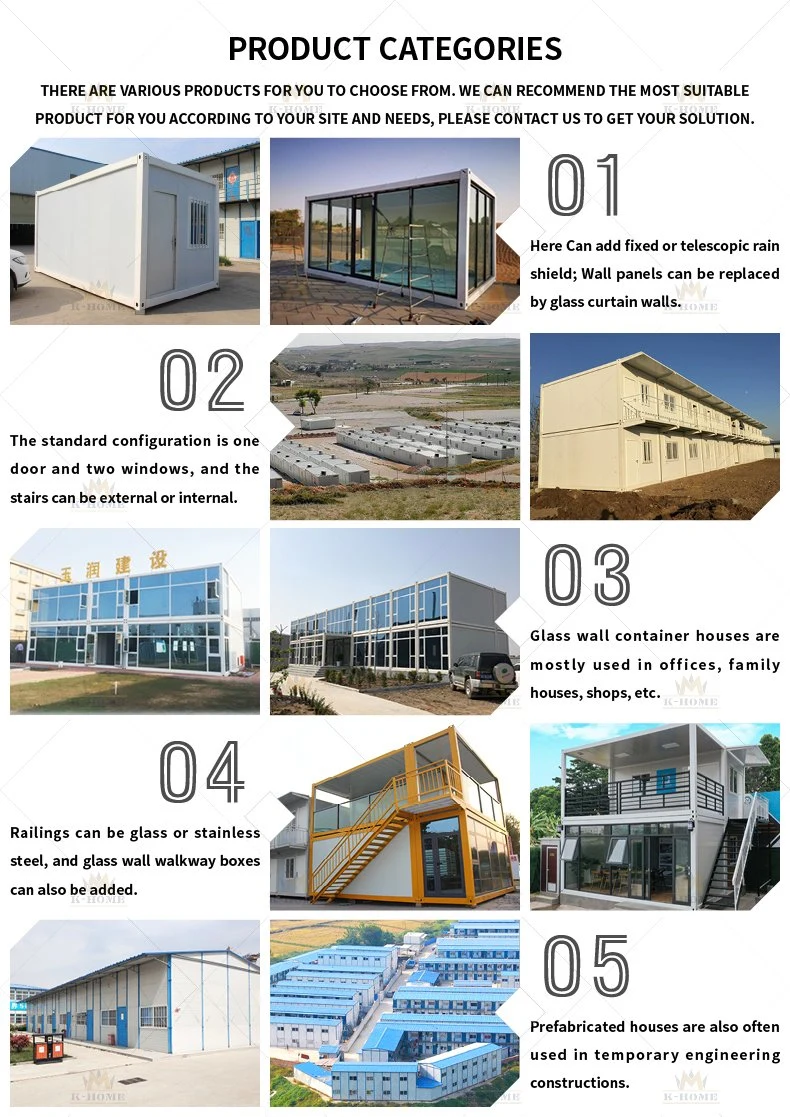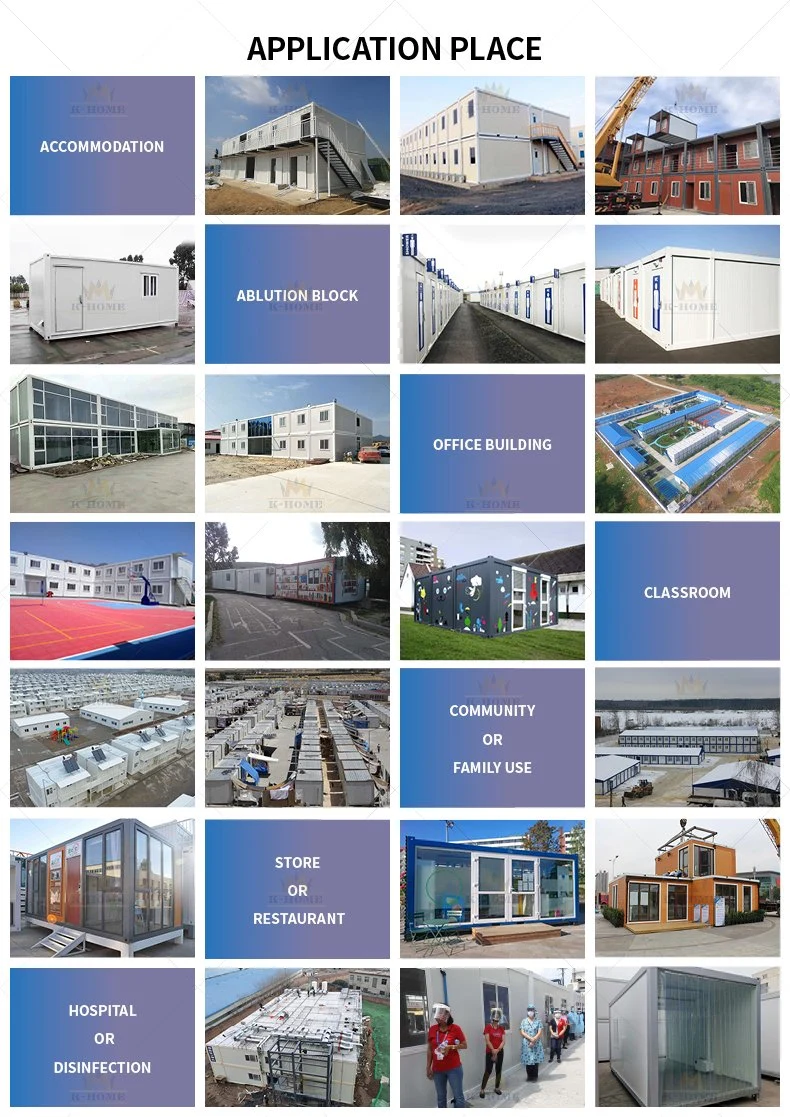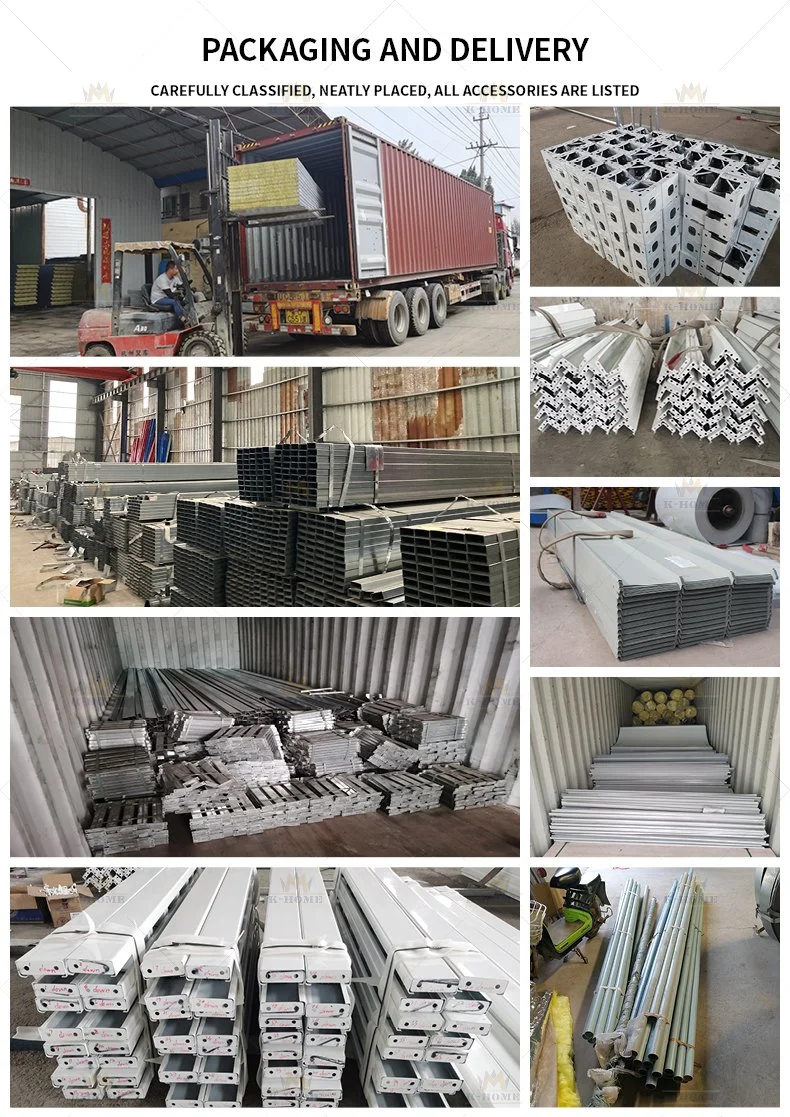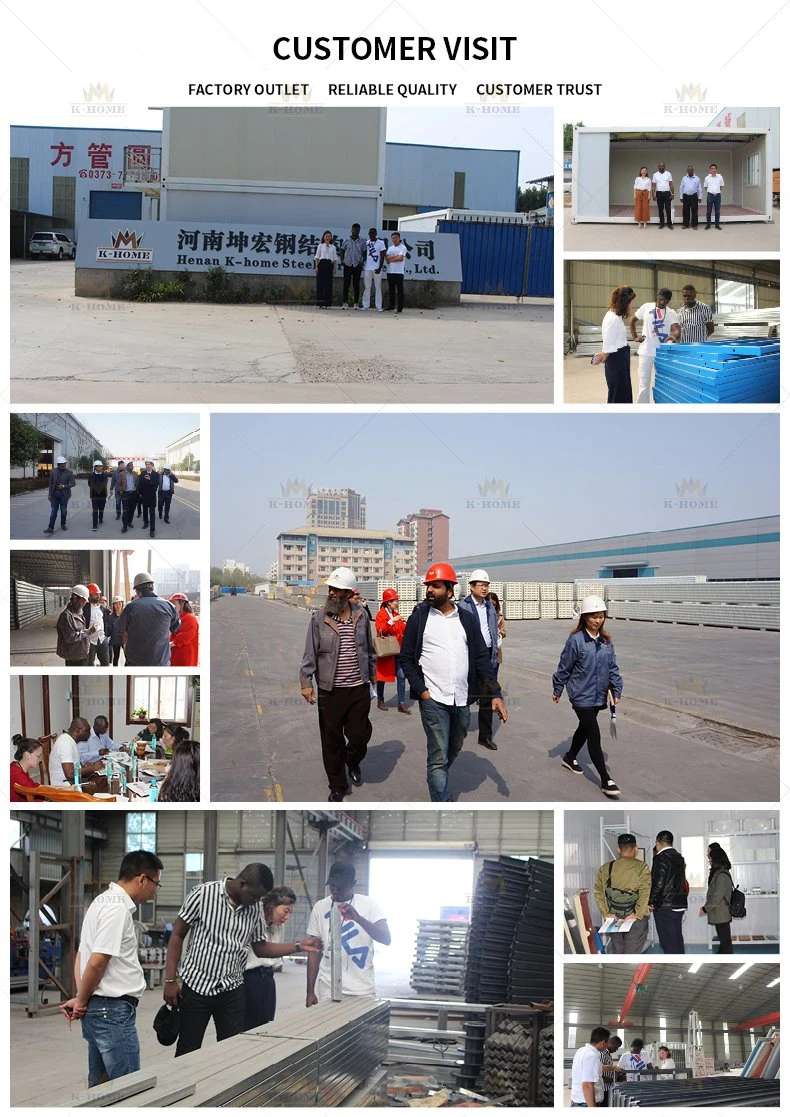 FAQ
1.
Q: How long do you work on the prefabricated house?
A: We are professional, have more than 20 years of experience in manufacturing prefabricated houses.
2.
Q: How to transport?
A: Container house can fit in the shipping container After you use it, If you want to move it from location A to location B, you can lift it on the truck by crane or reassemble it and then move it by truck easily.
3.
Q: Can the house be customized?
A: Yes, the container house can be customized, and if you don't have a house plan drawing, we also can provide you house design according to your request for free.
After-sales service:
K-home promises after-sales service promises to provide after-sales service and maintenance for customers
Provide customers with detailed usage and maintenance manuals
Quality problems occur during using, communicate and solve actively
Committed to building a global network, better service for customers
Regular return visits and maintenance to customers
Any questions, pls send an inquiry to us!